COVID Miscellany 3
Josh Marshall
A reader pointed me to this article that appeared in this morning's Washington Post. It makes the case against vaccine boosters for the whole population, as opposed to targeting to particularly vulnerable populations. Two of the authors were until very recently heads of the FDA's vaccine research unit and the third is a member of one of the outside panels that gives the expert recommendations I referenced in the post below. Given those backgrounds, this is a good case of the expert opinion which has generally been more cautious in approving boosters for the whole population. It's also an example that there's a lot of expert opinion that remains against universal boosting, even as the weight of opinion has swung in the opposite direction.
Read More
| Prime
Russia has spent the past seven years threatening to stage another invasion of Ukraine.
This time, though, the fears may be real.
Read More
| News
A new report from the Bureau of Labor Statistics showing that prices rose in October and are hovering at a notably high point has triggered a full-on Democratic panic attack over the fate of the reconciliation bill.
Read More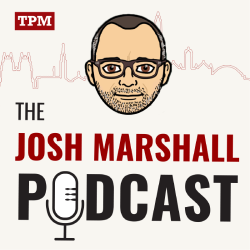 Ep. 200: Murder Safaris
Josh and Kate discuss the trials of two high-profile shootings and how they contribute to Democrat
MEMBER EXCLUSIVES
PRIMEWIRE